This is a mapmaking competition entry from Joachim de Ravenbel.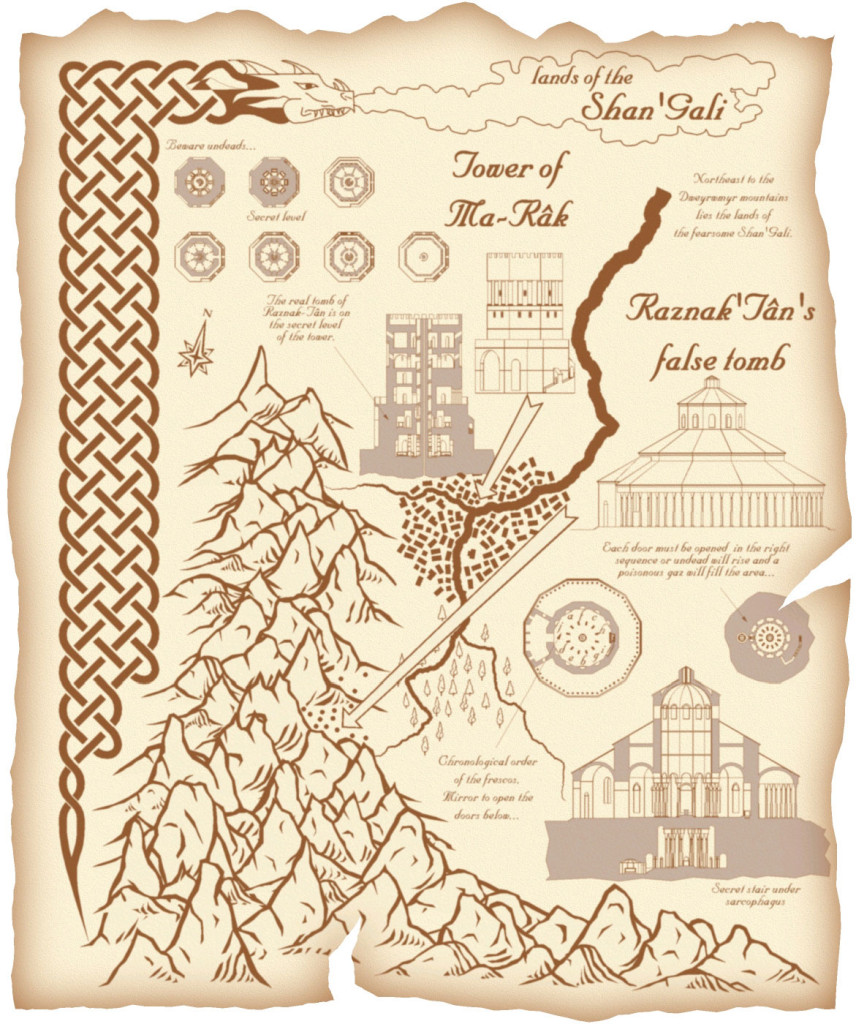 Software used
CC3 / DD3 and a home-made application do design interlacing and export to CC3.
Summary
It's a map I designed for a RPG campain with my kids.
The Shan'Gali are an ancient race now long forgotten but for the most knowledgeable scholars. They only know that the last emperor, Raznak-Tân, left a treasure that should surpass anything known today. But it is well hidden and heavily protected…
Copyright info for this map: © jdr2010.