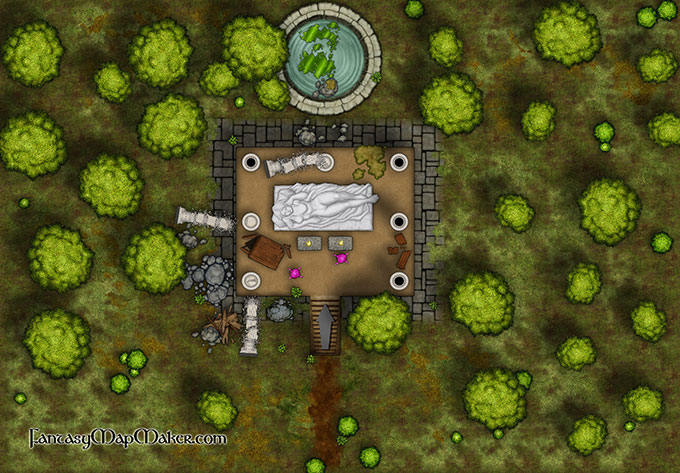 A raised shrine to a long-forgotten Goddess has fallen into disrepair in the wilds of a fallen kingdom. Will your PCs battle the spirits that guard the artifact hidden beneath its statue? Or perhaps use the shrine's elevation to give them the upper hand when defending against the dark minions of the forest?
The product includes: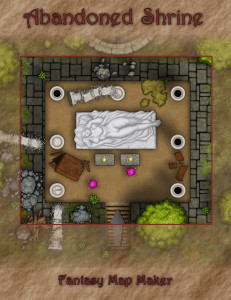 Letter-size color PDF to print for table top gaming
High-resolution JPGs of the map with and without grid
Instructions on how to add maps to GameTable, Maptool and Roll20.net campaigns
I have provided nothing but free maps on this website for years (and will continue to do so). But I also decided to test the waters on offering some low-cost premium maps to help cover some of the costs of maintaining the site. Abandoned Shrine is my first attempt and I'm sure you'll find it to be worth $1.99.
If you do purchase the product, I'd love to get your feedback on it.