This is a mapmaking competition entry from Shessar.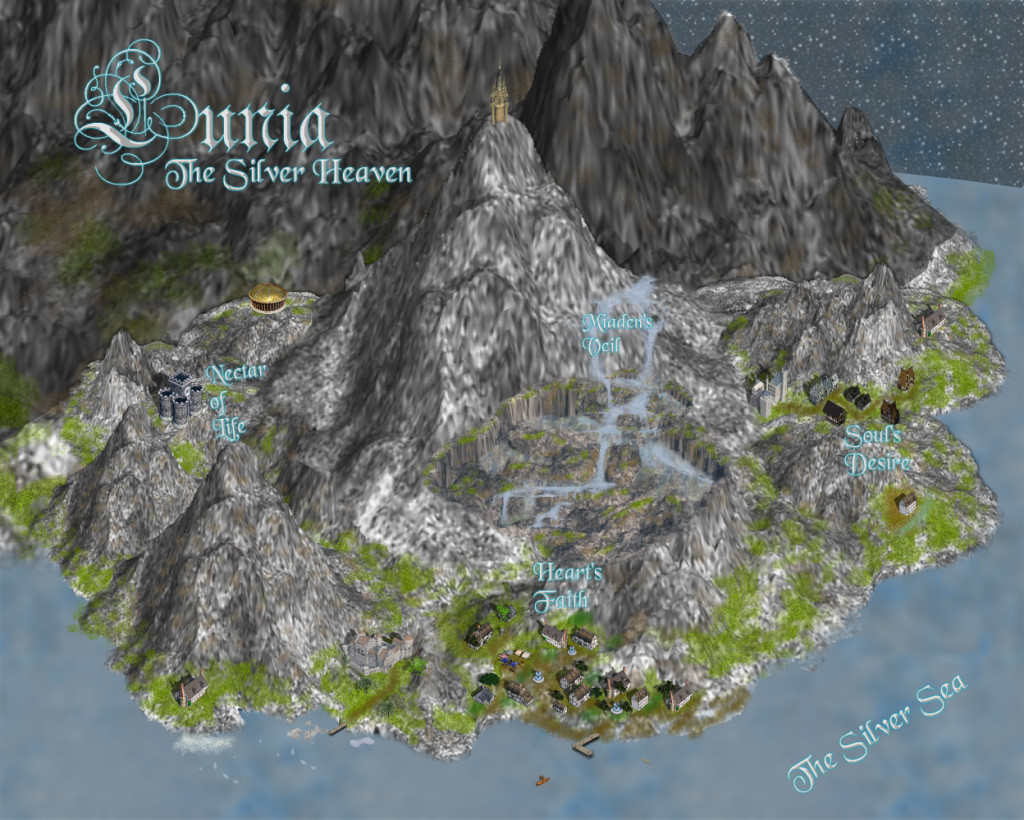 Lunia … The Silver Heaven … Entry into the Plane of Law and Goodness … Forever night, lit by an endless expanse of silver stars, Lunia is a place of beauty, peace, sparkling fountains and endless wonder …
An isometric view of Lunia seemed the only way to capture the wonder of the first level of the Lawful Good plane of Mount Celestia. This map was created entirely in Campaign Cartographer using art from the Dundjinni User Art forums.