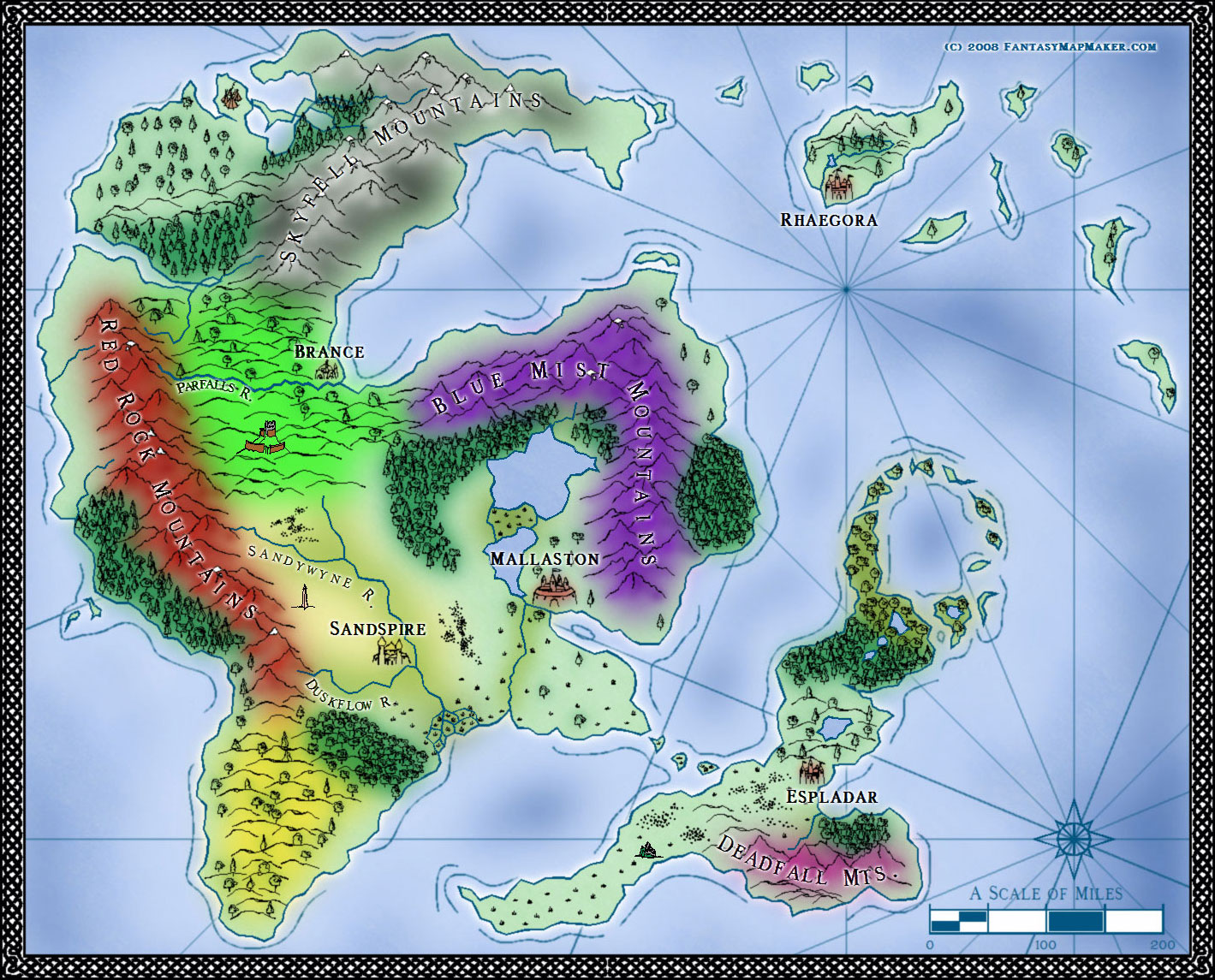 This map was made in the Sarah Wroot style. It's a hand-drawn style with colorful shading that has an interesting and unique visual appeal.
It's a large file (~500 kb), so prepare for a long wait if you're on a slow connection. I wanted to make it big enough to see the details.
This map was made with Campaign Cartographer.