This is a mapmaking competition entry from Pär Lindström.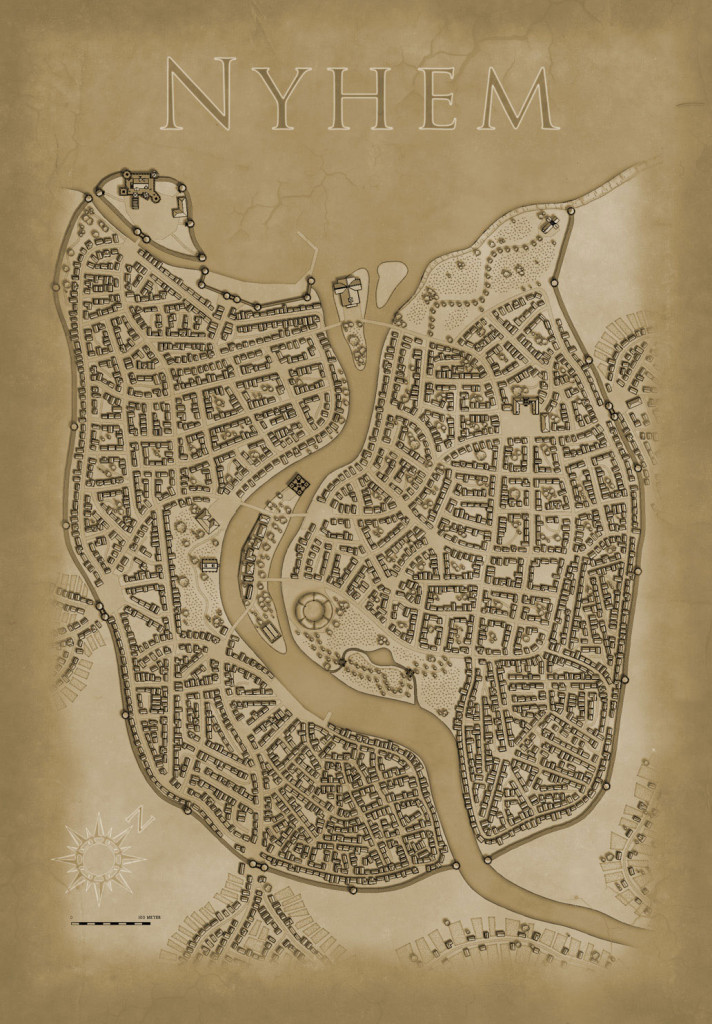 Design notes
I decided to make a city map for the competition. The map is done in both CD3 and Photoshop CS5. All the houses (except the circular arena in the middle of the town) are done in CD 3. But to spice things up I decided to do some touches in Photoshop. What I did was to change the black and white map to sepia, added some hills in the upper left part of the map and put the whole thing on top of a picture of aged paper. I also added the name of the town and a compass rose.
Nyhem
The map shows the town Nyhem (in English this means New Home) a quite big town south of the capital Ankh-Bathor. The area where the town is situated is very prosperous and is mainly known for the large villas you can find outside in the countryside. Nyhem is a trading port and in the town you can meet people from all over the world. Sometimes people even call Nyhem "small Bathor" because the town is just as crowded and rich in flavour as Ankh-Bathor.