This is a mapmaking competition entry from Warren Godone-Maresca.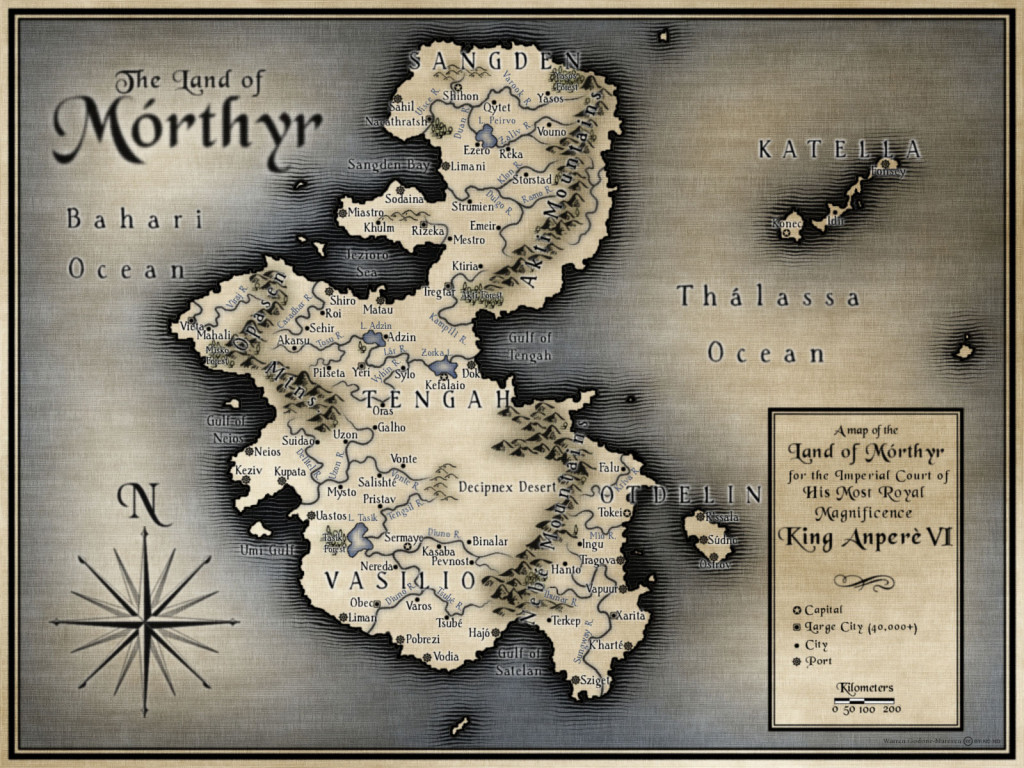 Software Used
The map was made in GIMP. The mountain brushes are from http://pickebu.deviantart.com/, the hill and tree brushes are from Cartographers' Guild, and the compass is from http://www.clker.com/.
Map Design
The land mass came from some rendered clouds to which I applied a threshold. Then I slightly edited the shape. I myself made the texture in GIMP. The map was made more in tune with the texture by using the Gaussian Blur filter many times using varying amounts of blur each time.
The name "Mórthyr" comes form the Irish word "morthir", which means "mainland". There is not really any history behind the map because I made it specifically for this contest.
Copyright info for this map: BY-NC-ND Creative Commons.