This is a mapmaking competition entry from AkherQursan.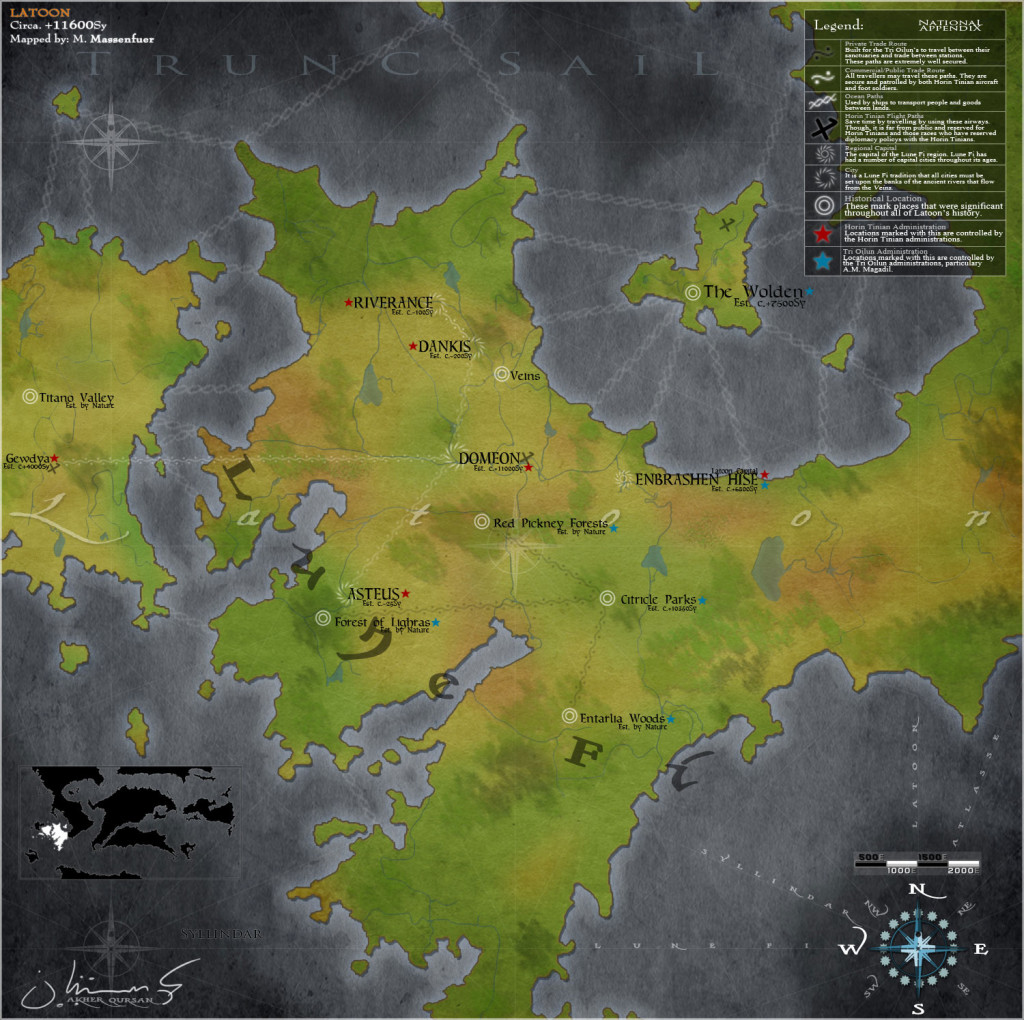 Lune Fi
The capital region of Latoon. Mainly inhabited by a race named Horin Ti.
"A land not yet blessed by the gracious deeds often done by the tiny people of the Tri Oilun faith. With countless territories containing large dry canyons and beasts that are unmatched in size by anything else on the face of the planet, it is no wonder that the Tri Oilun's have not yet explored and worked these intimidating lands. The future looks bright, as we have formed agreements with the small Tri Oilun people to build many exploration teams and habit systems which contain protection for these important beings and open a new diplomatic agreement with their stations – connecting us to yet another part of this wonderful continent."

– Mi`anty – Horin Tinian Renine 9060Sy
"Low in the valleys you will find crumbled cities that were once home to some of the greatest civilizations ever noted by this world's famous historians.
Up high, you will find us, and the tall towers we built. Just so we could be that much closer to God."

– Imaa – Horin Tinian Renine 6240Sy
Copyright info for this map: BY-NC-ND Creative Commons.