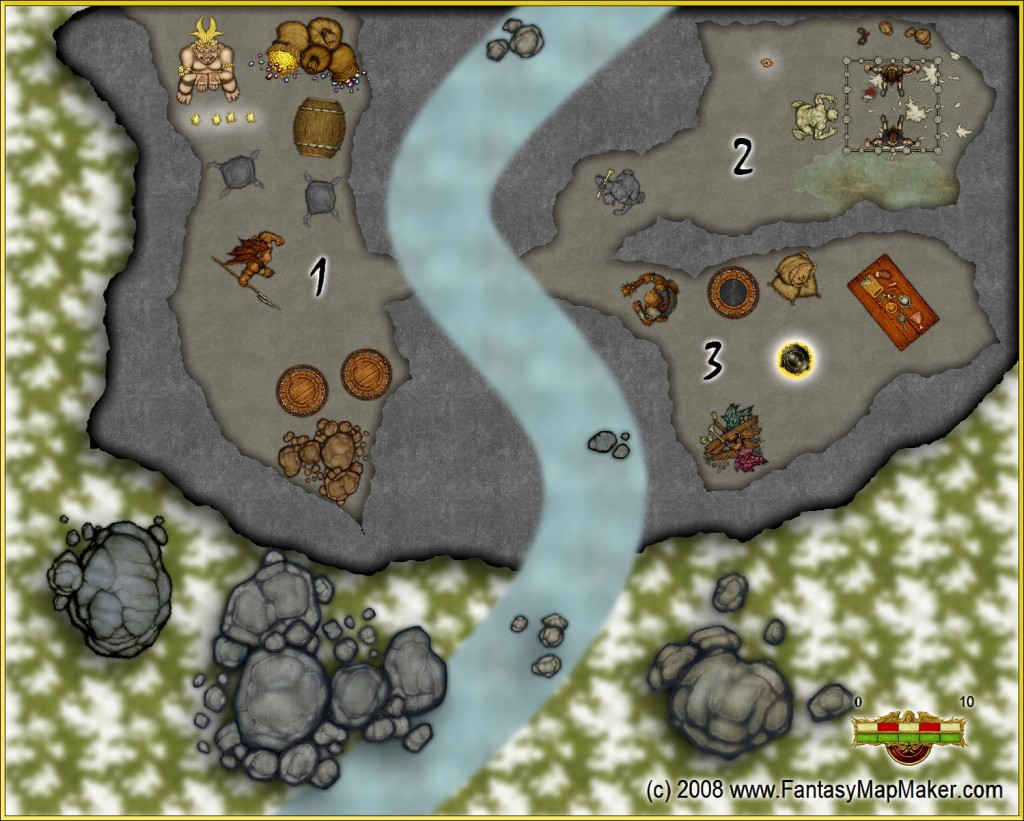 In a rocky tundra, a stream cuts through a stone hill where bugbear bandits hide out from local authorities and await further instruction from their masters.
Life as a bandit in the tundra leaves little room for creature comforts: A few barrels of supplies, a couple of cushions used for worshiping the effigy of Gorgoroth and, of course, a pile of plunder waiting to be rescued by wayfaring heroes.
This murky cave belongs to the ghoulish underlings who have the task of guarding prisoners. A single candle provides just enough light to make sure the prisoners don't forget just how bad their situation is.
Even bugbears need to eat. A few more supplies, a table for preparing food, a pile of rubbish to cuddle up in and a fire to cook on and keep them warm makes this dank cave a little bit more livable.