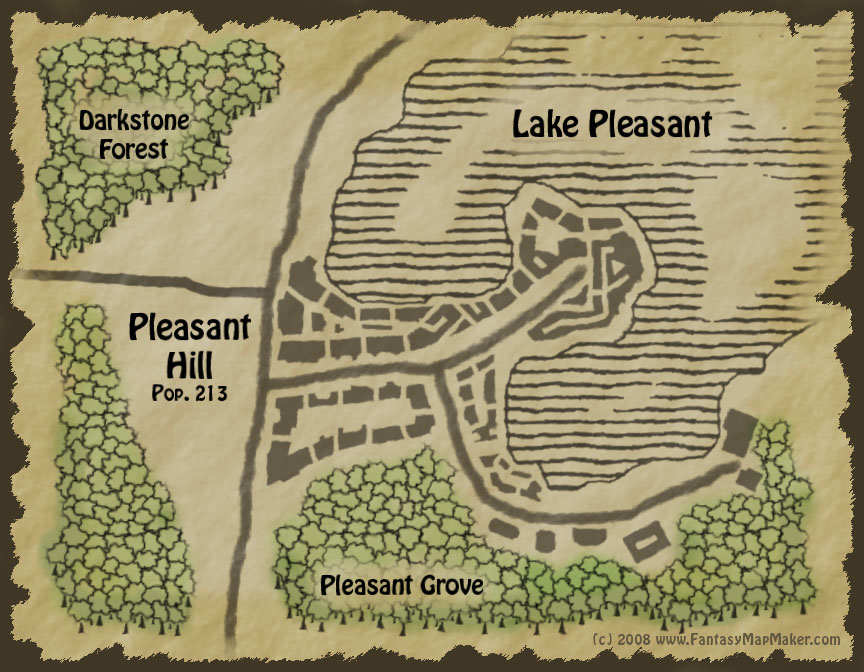 Pleasant Hill is my first attempt at mapping with Adobe Photoshop. I was trying for a hand drawn style and I'm pretty happy with the results, though I think next time I'll try to make the paper more wrinkled and give it better defined edges. What do you think?
This map was made by following Butch Curry's excellent Fantasy Cartography with Adobe Photoshop podcast series. If you have Photoshop (not cheap!) and want to make fantasy maps, this is a must-see tutorial. I learned a lot – not only about making maps, but also about Photoshop techniques in general.
This map was made with Adobe Photoshop.