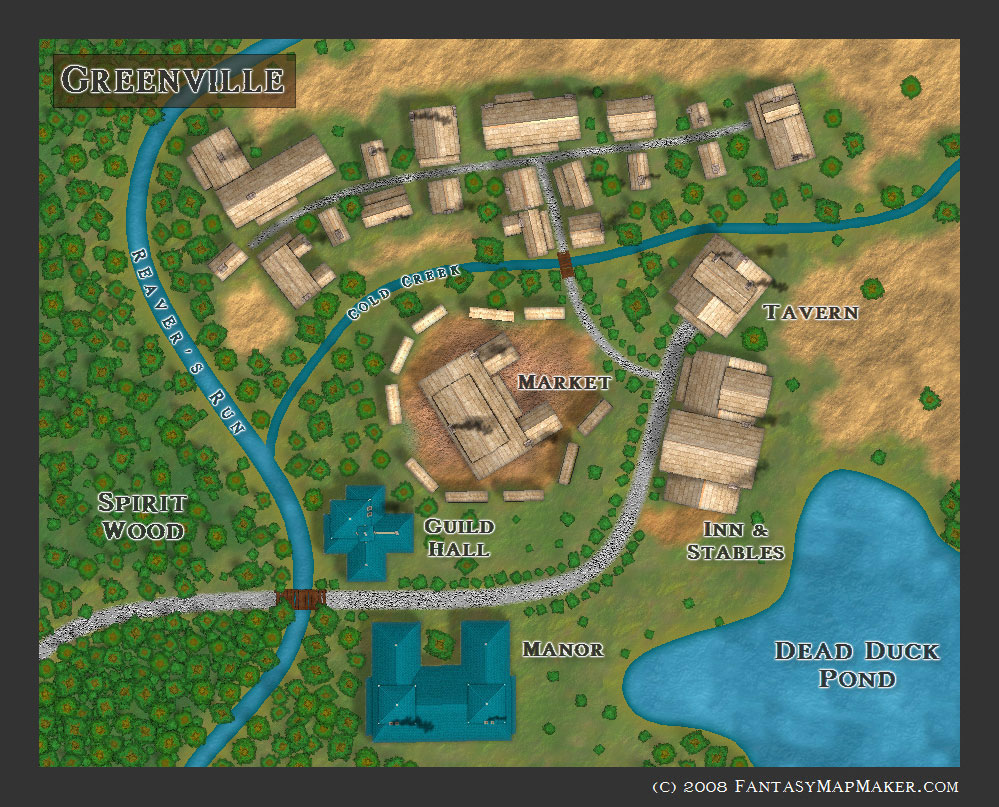 Greenville sits at the edge of the kingdom, a small town with big aspirations.
Despite its small size and frontier location – and thanks to its fortunate proximity to unusual resources – Greenville has attracted the attention of a wealthy patron and the powerful Mage's Guild. They have come to gain control of the rare spiritstalk, a magical herb needed as a component for the most powerful of spells.
Only the bravest of families live and work this deep into the Spirit Wood, where 'strange events' occur frequently: wicked howling fills the night air; bizarre creatures forage on the town crops; apparitions lure children to unsightly demises. It's not an easy way to make a living, but the opportunity for wealth far outweighs the inherent dangers.
This map was made with Campaign Cartographer.